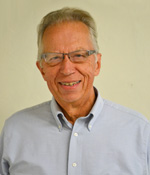 Dr. Frank E. Bartscheck, PhD, Executive Director Samaritan Counseling Center, Chairperson-Executive Team, retired-University at Buffalo-Associate Director, Computing and Information Technology, Management Science & Systems Faculty University at Buffalo, Business Owner-FEB Enterprises (apartment rehab and rental service), Management Systems Consultant, PhD-Management Science & Systems, MBA, BS-Management-University at Buffalo, President, Gamma of NY Chapter of Beta Gamma Sigma (National Scholastic Business Honor Society at UB), Roman Catholic Church member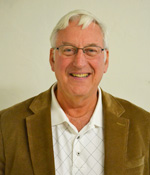 Rev. Dr. David F.C. Wurster, PhD, Pastoral Leader Samaritan Counseling Center, Counselor Samaritan Counseling Center, Chairperson-Ministry Training Team, Executive Team, (licensed in NYS-Family Counseling), PhD. St. Louis University, Post Doctoral supervisory training for pastors and clinicians, Syracuse, NY, M.Div.(Master of Divinity) and STM (Master of Sacred Theology) from Concordia Seminary in St. Louis, retired Lutheran Church Pastor, AAPC Diplomate, Trainer in Healthy Congregations, past member-Board of Directors Niagara County Hospice, Past Board of Directors Lutheran Special Education-St. Louis, MO, National Conference Speaker on marriage, family and theology, publications include articles on marriage, family and theology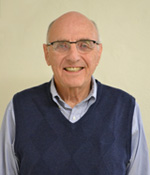 Rev. Dr. Erwin A. Brese, DMin, Counselor Samaritan Counseling Center, Lutheran Church Pastor, American Association of Pastoral Counselors-member, Faculty-Concordia Lutheran Theological Seminary, St. Catherine's, ON, past Area Director Lutheran Family and Children's Services, Cape Girardeau, MO, publications include When Life Becomes a Story, 2007, Sliding Home, 2013, as well as articles on family life, grieving, genealogy and ministry.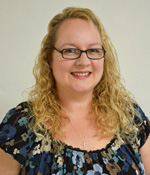 Tina Harding, B.A.- Faith-Based Counselor, Commissioned Ministry Coach, & Spiritual Mentor. Working with Teens and Adults for over 20 years.  Samaritan Associate for over 3 years.  Trained in CPE.  Completed dual Major in Community Mental Health & Psychology with Honors at UB.  Certified for Rehabilitation Services since 1995.  Ala-Teen 12 Step recovery instructor.  Service Coordinator under TBI Medicaid Waiver for 7 years. Lockport City Schools Caseworker/Job Developer for over 5 years.  Additional services provided for youth in Niagara county include Youth Counselor, Youth Care Worker, and Crisis Respite Worker.  Member of the Hess Road Wesleyan Church in Niagara County where she lives with her husband and homeschooled daughter.
Lori Jagow, Spiritual Mentor Samaritan Counseling Center, Spiritual mentor 4 years, Director of Christian Education, Pendleton Center United Methodist Church, Substance Abuse/ Mental Health Counselor, Horizon Health Services, BA-Human Services, Empire State College, Instructor for 12 Step Alcohol/Drug Addiction Recovery.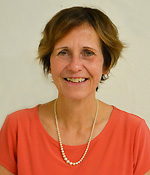 Rev. Jan Hubbard, Counselor Samaritan Counseling Center, Counselor 12 years, Pastor Orchard Park United Methodist Church, Mental Health Case Worker, Jewish Family Services-Buffalo, Lead Chaplain-Tyson Foods Inc. Corporate Headquarters, MSW University at Buffalo, MDiv Princeton Theology Seminary, MEd Western Carolina University, LMSW (New York State), Board Certified Chaplain, Association of Professional Chaplains-member, Instructor for 12 Step Alcohol/Drug Addiction Recovery.
Deacon V. Gregory Moran, Counselor Samaritan Counseling Center, Counselor 9 years, Roman Catholic Ordained-Diocese of Buffalo-St. Francis of Assisi, Athol Springs, Associate Missionary-St Luke's Mission of Mercy, Chaplain Erie County Medical Center, Vice President Rando Machine Corp., MS-Pastoral Ministry, MS-Organizational Communication & Development, Grief Counseling Certificate Roswell Park Institute.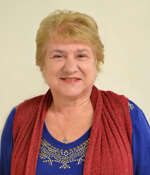 Theresa Walker – Counselor Samaritan Counseling Center, Counselor 10 yrs., Abuse Awareness & Prevention Trainer, Faith Formation Director, Most Precious Blood RC Church, Buffalo RC Diocesan Catecumenate Board & Retreat Team, Buffalo R C Diocesan Adult Formation Advisory Board, Writer–Spiritual Relations weekly church column, Human Resource Director, Community Action Organization & People Systems, Inc, Buffalo, NY 24 yrs.- retired, Labor Law consultant, Roman Catholic Church member.
Rev. Robert C. Spilman – Director of Clinical Pastoral Education-Samaritan Center, Accredited by ACPE as a satellite of Sister's Hospital, Buffalo, NY, Ordained minister of the Lutheran Church, past Director of Pastoral Care-Lutheran service Society of WNY, MDiv, "2004 Good Samaritan Award" recipient.